Trampoline Trailers
---
We manufacture a range of trampoline trailers, formally marketed under the "Better Bounce" brand. These come in two sizes 3 bed and 6 bed, both with the option to be fully roofed. Our aim is perfection and we have spend a considerable amount of time on research and development of our products to ensure they meet current customer expectations and legislative requirements.
Stay dry
Roofs!
New is for the option to have your trampoline trailer made with a full enclosed roof. This is designed to protect from a shower of rain or from the rays of the sun. Please see the design drawing below. We are currently manufacturing the first batch of roofed trailers and a full colour picture is on the right
Three Bed Trailer
Also new is our smaller three bed trampoline trailer. This is made to the same high specification as the six bed, but is designed to be more easily manoeuvrable and towable and to fit into venues where space is at a premium. The price is attractive too and it is available in both roofed and open versions. NOW WITH LONGER 8ft Beds
Features
All of our trampoline trailers benefit from the following standard features:
Hot dip galvanised

VOSA Trailer Test

Top quality running gear and tyres

Brakes to all wheels (except 3 bed unroofed)

High Quality Hitch

Spare tyre

NEW heavy duty gas struts to replace winch system - makes set up a breeze!

All pvc fire retardant and UV resistant

Thick foam safety mats over tramp springs

Heavy duty springs and bounce mats

Commercial grade jockey wheel

Choice of colour scheme (not stock units)

Full wrap around skirt

EU compliant road lighting

Each trailer subject to a design review by engineering specialist.

ADIPS test available at extra cost

12 month RTB Warranty
Optional Extras
The following optional extras are available:
Multicoloured netting

LED road lighting (12v/24v)

Fully enclosed and fitted storage/towing cover

Lighting 12V or 240V

Artwork by professional artist

Digitally printed banners sewn to skirt or roof panels
---
Setting up a 6 bed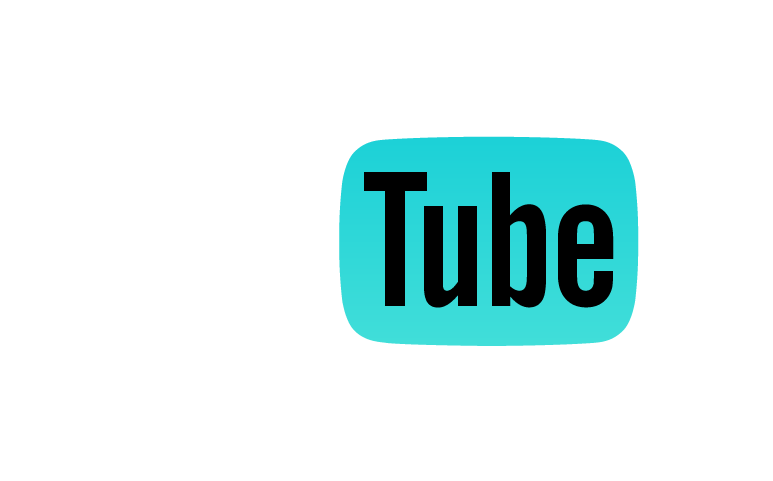 You tube Link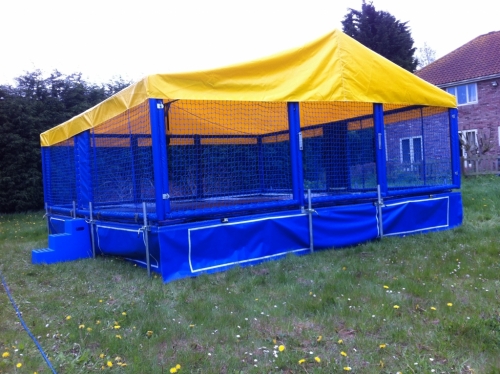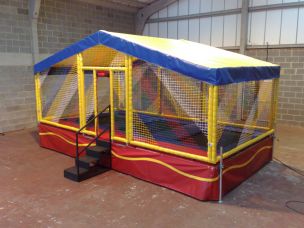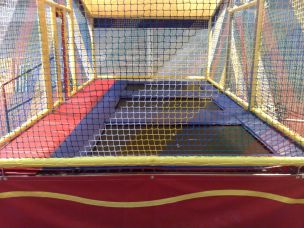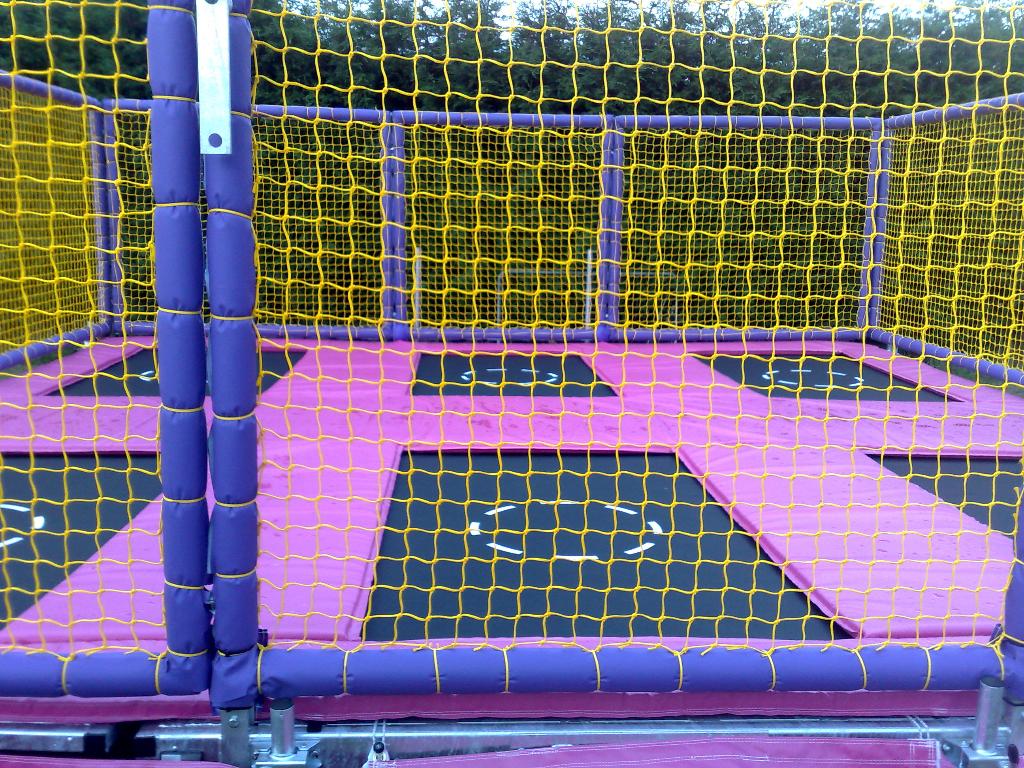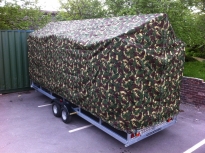 UK PRICES 2019
(call for export version)
Three Bed(8ft bed)
Open (braked) £ 7995 plus VAT
Roofed(braked) £ 8995 plus VAT
Six Bed
Open £ 12500 plus VAT
Roofed £ 13500 plus VAT
Please see our How to Order page for full details and conditions of sale etc.
Dimensions (*typical)
Three Bed - No roof
Long (incl Drawbar) 4200mm
Wide 2350mm
Height 2400mm
Weight 725kgs
Three Bed - With roof
Long (incl Drawbar) 4200mm
Wide 2350mm
Height 3200mm
Weight 820kgs
EXTENDED Three Bed - No roof
Long (incl Drawbar) 4600mm
Wide 2350mm
Height 2400mm
Weight 795kgs
EXTENDED Three Bed - With roof
Long (incl Drawbar) 4600mm
Wide 2350mm
Height 3200mm
Weight 890kgs
Six Bed - No roof
Long (incl Drawbar) 6740mm
Wide 2350mm
Height 2400mm
Weight 1250kgs
Six Bed - With roof
Long (incl Drawbar) 6740mm
Wide 2350mm
Height 3200mm
Weight 1390kgs